Michal Wolski :: Textura #19 (11.05.18) – En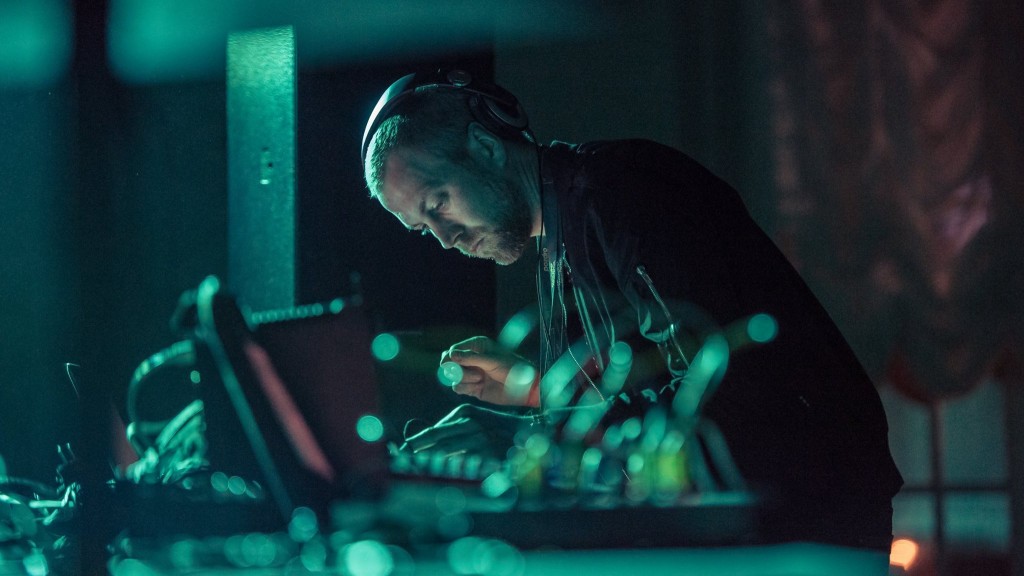 Українська  Polski   English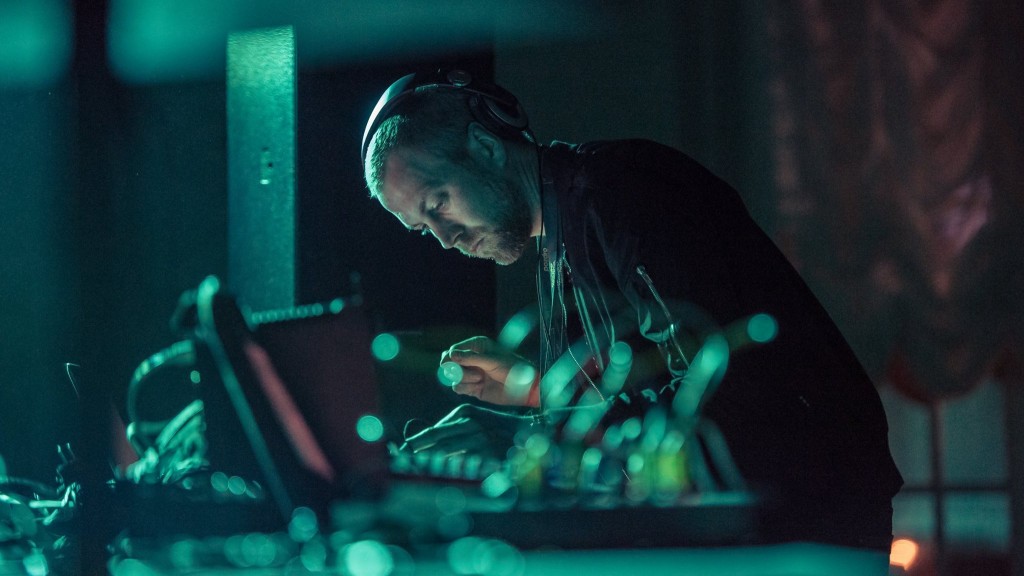 –  As far as I know, you got familiar with electronic music with a help of radio shows. Tell us how you got acquainted with the club (techno) culture, and what was the moment when you decided to take an active part in it?
М.W.: As a teenager, I got acquainted with The Orb records, what opened my eyes not only to the creative work of this project, but, honestly, to the whole "electronics" and techno. It was through radio broadcasts and friends – mainly the eldest – that I had an access to records, that were completely unfamiliar to my coevals and, in fact, to most of my compatriots. I'm talking about the time when in the "Country on Wisla river" the acquaintance with this type of sound was only born.
The album "Orbus Terrarum", by the authorship of the mentioned "The Orb", was, of course, one of the deepest musical experiences. In fact, this was the beginning of my passion for the world of electronic music. It was also love at first sight – almost immediately I began to dream of creating such type of sound phenomenon on my own.
– It has been 10 years already since your first release. What has changed over this time in your creative process, tastes and how do you assess changes in techno music during this period?
MW: Almost everything has changed in my work since then, except for the approach to the creation itself and monitoring of sound phenomena. That's the way I understand development – constant experiments, searching, asking questions, re-checking, searching … I even do not know what exactly. I perceive the sound as something simple and endlessly exciting, which pulls a constant creative process.
– And whose music is the most up-to-date to you now?
MW: Currently, I pay special attention to Rrose, Marco Shuttle, Donato Dozzy and Jacek Sienkiewicz, who are brave and confident while crossing the boundaries of genres. However, these are only a few names that first come to my mind when I think about techno, and there are so many genres and musical variations …
I am not able to immediately list and separate all those creative personalities that were important to me at different stages, whose creativity attracted me and impressed, which inspired me to look for my own path. If we talk about the present, then the same thing – there are so many great personalities, so many initiatives, worthy of support and observation! On the other hand, it is possible to make a risky statement, that we live in the time of redundancy, which sometimes complicates the concentration on the work of a particular artist. This is a really difficult question …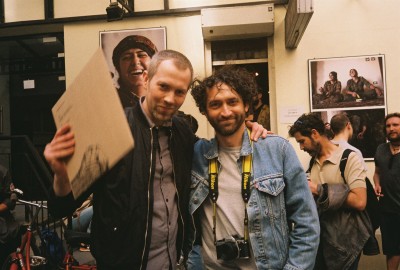 – All of your albums are conceptual, especially it's noticeable in your latest album"La Mer", where we may find no techno, but it has an incredible atmosphere and depth. What is more in it – deliberate work or spontaneity? And what to expect from your new album?
MW: "La Mer" – a work that appeared in a relatively short period of time, and then ripened entire months, reshaping many times. This is a material that arose spontaneously, and then was subjected to a rational, long-term observation. And this is how I work – I experiment for almost every free minute, and then I look around and try to understand what this particular construction brings or can bring. Therefore, in my creative process, I stand somewhere in the middle.
As for the new album … It's too early to talk about it. In recent months, a lot of music was created, hundreds of sketches and dozens of finished works – I'm at the stage of understanding what actually happened, what these works bring with themselves.
– Let's talk about your studio. What did you start from and how the creative process looks from the technical side today?
MW: Techno music and electronic music, in the broadest sense and in a variety of shades, are strongly associated with the technology used in the creative process. I went through different phases – I was completely taken by synthesizers and hardwares, a variety of digital solutions, as well as the phase of a tight combination of these two worlds in one process. For many years, I try to be faithful only to the idea of ​​using sound as a building material, "collecting" it from all possible sources, without regard to origin, without evaluation, without paying attention to anything but himself and the feelings that it causes. This is an intimate process – and in fact only it remains unchanged at this time in my work.
Sometimes I use a modular system that I build, or VST plugins, on other times mobile applications, and sometimes the role of a tool or an effector is performed by the smartphone and the applications installed there. The origin of the sound doesn't have any meaning for me now.
–  What work of your discography is most valuable and which of your performances is most memorable to you?
MW: Although it may sound banal, but every performance is important and unique to me, because I usually play live, which entails a lot of uncertainty. Improvisation requires concentration, presence and there is no place for dissipation, therefore each performance has something special in itself. And it does not matter if the situation naturally causes my enthusiasm or vice versa. As for recordings of my authorship… Immediately after the release, upon completion of the project, I will quickly move on to work on new ideas. I am glad that I have the opportunity to share music, I also like the fact that someone wants to listen to it, and that there are those who give such an opportunity, deciding to release this music. Every record has its own time – I respect everything that is going on, but, frankly, it's always more interesting to get a new vision than listening to recorded and released recordings.

– It will soon be 8 years since you and Błażej Malinowski started to guide Fünfte Strasse radio program (Radio Kampus). What has this experience become to you?
MW: This is one of the most important and deepest musical experiences, which happily lasts for almost a decade. Thanks to this activity, I have additional motivation to look around, to watch and listen constantly. This radio passion allows me to reach once again for unusual musical views and their authors. This is a great, exciting work!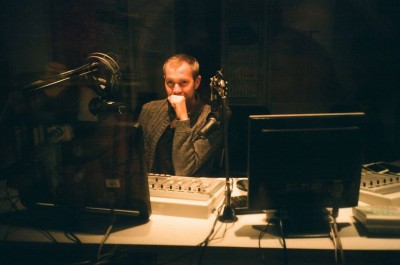 – Do you manage your Minicromusic label by yourself, or is there anyone who helps you? How do you see its development?
MW: This is a fully authorized idea. It arose spontaneously, from the need to share what I created and what was created by my closest musicians. From the very beginning, the label was directed at spontaneous activity – as soon as I felt that something worthwhile was created, a release appeared. I remain true to the chosen path.  Did the records pass the time tests? Let everyone evaluate it on their own.
– Tell us about your Mech project with Fischerle. How and why was it created, what are the plans?
MW: Mateusz Wysocki is very close to me – both musically and in human qualities. I deeply respect his work – I also heard that Fischerle's feelings are mutaual. When something similar happens, in my opinion, it is necessary to join forces and check what can happen as a result of such a combination. A musical work alone is exciting, but work in a duet or a bigger team is a completely different phenomenon – extremely inspiring and informative. Therefore, our plans for this cooperation are simple: dig deep and record this process in the form of the following records.
– That will be your first time in Lviv, what do you know about it?


MW: Yes, it's true, this will be my first visit to Lviv. In fact, I know not so much about this city, because this knowledge is rather mediated – it comes from literature, stories and photographs. I am fully prepared to feel the "great" charm of this city on my own skin. I do not hide that I can not wait.

interview –  Karma Detalis
Українська  Polski   English

Posted on: May 8, 2018, by : max