Bohdan :: Textura #17 (12.01.18) – En
Українська   English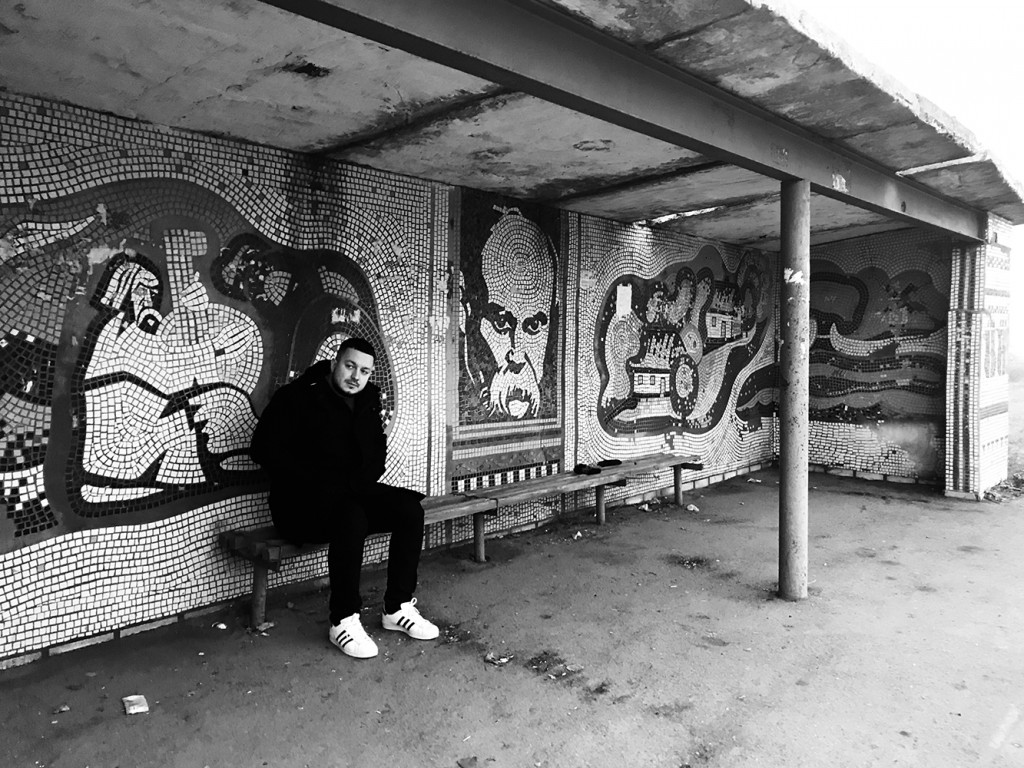 In music community you were previously known as d'n'b-dj Jike. How did your relationship with techno music appear, what do you like about this genre and when/how did your Bohdan project start?
– Somewhere around the end of 2012, I began to pay much less attention to DJing to have time for production, and began to gradually collect the setup for home studio. At about the same time, I discovered music of Donato Dozzy, Minilogue and Deepchord. I was very admired and inspired that they sounded quite differently, hypnotic, naturally complementing any space, and operating the most profound manifestations of those genres that I was interested to work in by myself. In February 2013, I first played techno set in the Loft Club in Kiev, then my first release "Guiding Light" appeared three months later, and I received an offer to perform in Germany. Now and overall, for me it's not just a project, but a major musical craft. That's why I sign it with my own name.
Tell us about the fundamentals of your musical philosophy, whose music has influenced your techno-tastes mostly, and what's most relevant to you at the moment (labels / producers)?
– I am convinced that music, just as fine arts or literature to a certain extent, has everything necessary to give a person the opportunity to reach things and meanings that exist beyond the material perception. It is a self-sufficient conductor to the subtle, invisible forms of matter and spirit that we are not able to see physically, but with the help of sound vibrations, at least we can imagine and hear. The psychoacoustic aspect of music is primary, in relation to the cultural.
It's interesting to me, equally as a listener and producer, what Donato Dozzy or Marcus Henriksson from Minilogue already do – they are talented and experienced musicians, on an exaggerated level for many others. From the labels – first of all the Swedish  Hypnus, then the Silent Season, NORITE, also some of  Semantica, Informa and Stroboscopic Artefacts. Among the artists special inspirations come from Evigt Mörker, Luigi Tozzi, AWB, Hydrangea, Alfredo Mazzilli, Rrose, Deepbass and the Japanese Takaaki Itoh and Wata Igarashi.
The latest releases and podcasts show that your sound is developing. Along with the more usual dub sounding, the atmospheric techno motives with author's identity, where deep and mystery elements dominate, have come to the forefront.  How would you assess the evolution of your works and tastes in general?
– Dub-techno is a rather niche genre, with its rules of sounding, which have long been formed and crystallized.  Interesting things appear where new breath is introduced – psychedelic motives or saturated, organic landscapes, such as in Voices From the Lake. I do name that sounding as "electrified paintings by Theodor Kittelsen". Take a walk on his illustrations, and you'll understand why. As for my works, I would not like to be identified solely as a techno artist. In my next EP there will be a bit different sound. And, frankly speaking, while I work on them, the last thing I think about is how they will sound on the dance floor.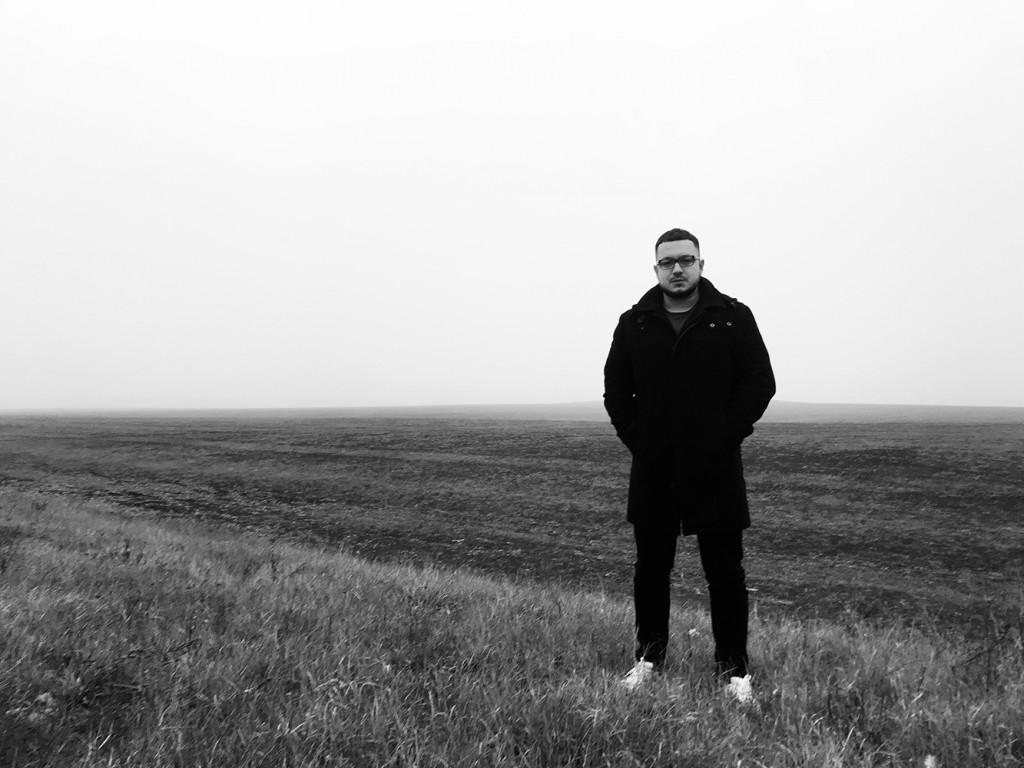 This year you had the release on Concrete Records , also debut vinyl on Norite Records, and a performance in Belgium at a party dedicated to this release. How will you rate this year and what can we expect from you in the near future? 
– The year turned out to be very busy, and I'm happy with its results in general. Once I had a dream to release my own music on vinyl, and it happened. I'm currently working on the next two EPs, but I usually try not to talk about future releases until they are finished.

If we get into details about your vinyl release "Hermeticism" on Norite, what stands behind this record? How much time has passed since first contacts with the label till the moment of its launch, and whose initiative was to invite  AWB and Hydrangea for remixes, for whom it also was a debut collaboration with the label?
–  I sent the demo on January 14, and after two days I received an offer from the label. Almost nine months passed from that moment until the day the record was released. Norite manager offered to find remixers by himself. We were friends with Hydrangea allready and exchanged music, I liked her  "Dawn Lights" album. "Hermeticism" is also her first vinyl release, and I'm glad to be with her on one plate. As for AWB, that became a real discovery for me. He does absolutely mystical things.

You are from Konotop, but you have been living in Kyiv for a long time now. Would that be right to say that your musical background was completely formed by Kyiv's environment, or something significant has penetrated you before? And do you personally know your famous fellow countryman, who is the author of the work "You've Never Been To Konotop" (Vakula – Textura)?
–  It is normally considered that the person is mostly susceptible to music in the age of somewhere between 14 and 21 years. So, of course, these two periods of my life have greatly influenced the consciousness. Globally, I got involved into electronic music in Kiev. But if you find some pastoral or surrealistic sentiments in my tracks, then this is obviously the echo of Konotop.
I spoke with Mykhaylo a couple of times on Facebook. But we have never met personally, despite the fact that Konotop is a small city, and we probably have a lot of common friends there.

Kyiv community is the face of Ukrainian techno culture for objective reasons, what places and promotional groups impress you most of all personally?
– The best events are, definitely, done by Rhythm Büro . They have a very deliberated approach to the organization, in addition, they try to invite the most interesting artists, in my opinion, who would be hardly brought by a certain club or festival. The same applies to the choice of location for the events. For example, I do not have a favorite club or playground in Kyiv, and in this regard, non-standard spaces that were not originally designed as places for performances, or even open-air in the middle of a forest or on the shore of a lake, can help to perceive this music at a higher level.

–  What are your interests and hobbies beside the music?
–  I study Japanese quite seriously, this is one of my passions. I'm still fond of numismatics, and amateur photography, using old manual lenses on a digital mirror camera.

– When did you visit Lviv last time?
– Almost a year ago, celebrated my birthday.

interview by Karma Detalis
photos (с) by Olexandr Plichko

Українська   English 

Posted on: December 30, 2017, by : max